Politics
Voters undecided on choice for mayor but not the value of a college degree
Along with crime and housing, education is among issues Denver voters consider most important, new poll finds.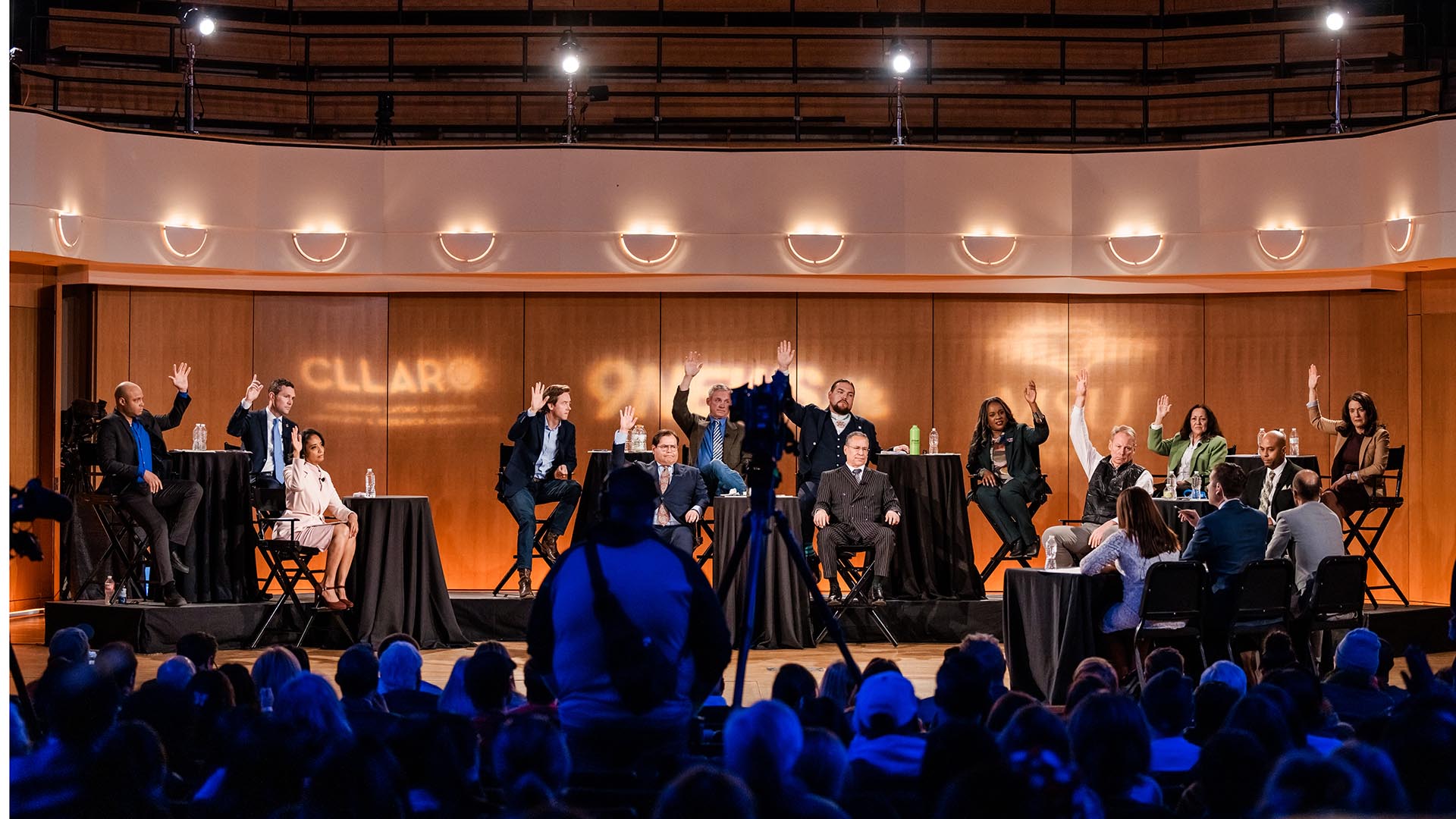 With less than two weeks to go before Denver voters begin receiving ballots in the mail, 58% remain undecided on whom they want to serve as the city's next mayor. But voters largely agree on the issues most important to them, including the importance of a college degree.
Percentage of likely voters saying each of the following was one of the "most important" issues facing the city of Denver.

57%: Crime
52%: Homelessness
50%: Affordable housing
46%: Education
43%: Police violence
38%: Clean energy
34%: Infrastructure
30%: Fiscal responsibility
26%: Land use
22%: Public transportation
While three of every five likely voters have not yet committed to any of the 17 candidates on the ballot, 50% or more agreed that crime, homelessness and affordable housing were the most important issues facing Denver, according to a new poll commissioned by Metropolitan State University of Denver, 9News, the Denver Gazette and Colorado Politics.
Those challenges have dominated the race for months, but education is also top-of-mind for voters.
Forty-six percent of those polled said it was among the most important issues the city needs to address over the next few years. An overwhelming 94% of respondents who have children said a college education is a "very" or "somewhat" important factor in obtaining good-paying jobs and financial security. Of those parents, 28% felt that the value of a college education is to set students up for successful careers; 21% most valued a college's role in broadening perspectives and creating a more informed citizenry; and 48% felt both were equally important.
The results underscore the importance of colleges and universities that serve the city's residents, in terms of both economic opportunity and fostering a more informed electorate, said Robert Preuhs, Ph.D., chair of MSU Denver's Political Science Department.
"Candidates likely understand higher ed is a state-level issue," he said. "But with so many voters recognizing the importance of a college education, it would benefit mayoral hopefuls to make partnering with institutions of higher ed a priority. Voters clearly see this as valuable and important to their and their children's success."
Of candidates appearing on the ballot, three received the support of 5% of likely voters: Lisa Calderón, Mike Johnston and Kelly Brough. Two others — Chris Hansen and Debbie Ortega — polled at 4%. Leslie Herod, Al Gardner and Thomas Wolf each garnered 3% support. All other candidates were at 2% or less.
---
RELATED: Denver's mayoral race comes to campus
---
Poll of voters likely to cast ballots in Denver's mayoral race: 

58% Undecided
5%: Lisa Calderón
5%: Mike Johnston
5%: Kelly Brough
4%: Chris Hansen
4%: Deborah "Debbie" Ortega
3%: Leslie Herod
3%: Al Gardner
3%: Thomas Wolf
2%: Trinidad Rodriguez
2%: Terrance Roberts
2%: Andy Rougeot
Four candidates are each at 1%: Renate Behrens, Kwame Spearman, Aurelio Martinez and Ean Thomas Tafoya.
Two candidates each are at 0%: James Walsh and Robert Treta.
This year's April 4 election will be the first under the Denver Fair Elections Fund, the city's new public campaign-finance system, which provides public funding for campaigns so long as they agree to some fundraising restrictions. Thirteen of the 17 candidates are participating in the program, which is a key factor behind the historically large field of candidates and the high number of undecided voters, Preuhs said.
"It takes a lot of time to really dig into the positions of that many candidates," he said, noting that the poll's margin of error is about 5%, the amount of support each of the top three candidates received.
If no candidate receives more than 50% of the vote, the top two candidates will advance to a June 6 runoff election.
"There are a lot of folks who could still take one of the top two spots and qualify for the runoff," Preuhs said. "I'm not even sure it would be useful to classify upwards of eight candidates as frontrunners, but at this stage, that is what we have."
---
RELATED: Initiative aims to strengthen 'backbone' of democracy
---
In addition to the issues of crime, homelessness, affordable housing and education, the recent poll asked likely voters to rank the importance of seven other issues: police violence, clean energy, infrastructure, fiscal responsibility, economic development, land use and public transportation.
Voters were split on whether Denver is moving in the right direction: 37% of registered voters polled said the city is moving in the right direction; 38% said the city is on the wrong track. A quarter of those polled said they weren't sure.
The poll was conducted Feb. 21-28 by SurveyUSA, which interviewed 820 Denver adults by phone.
Of the 713 who said they are registered voters, the polling firm determined 594 of them will likely cast ballots in the mayoral election.