Social Justice
Made in Denver: Joy as Resistance
Meet the graduate whose nonprofit provides peer mentorship, mobile mental-health resources and more to LGBTQ+ youth.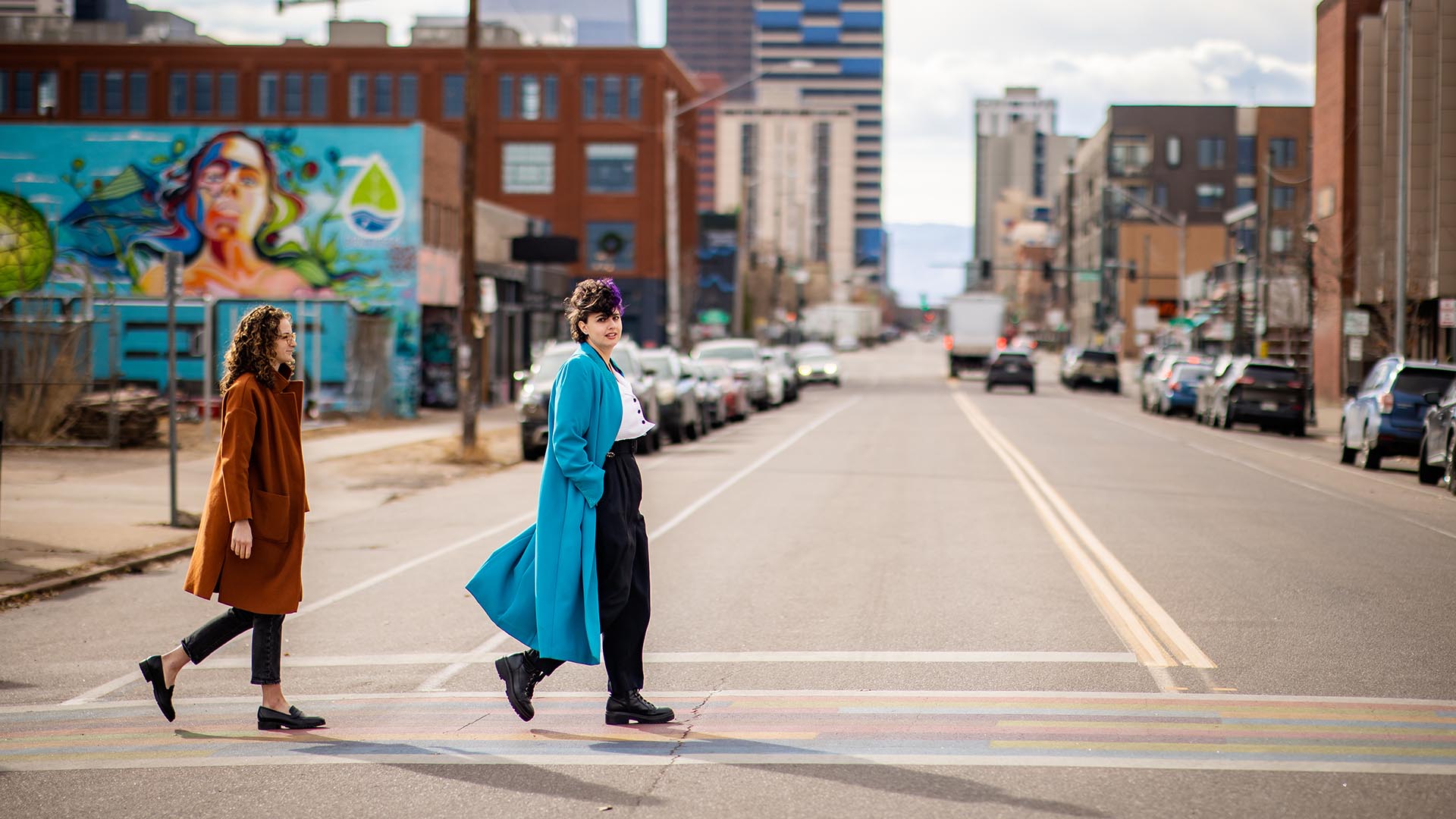 Editor's note: Throughout fall, RED's Made in Denver series will highlight Mile High business owners who graduated from MSU Denver programs.
"Joy as Resistance" was a phrase Bre Donnelly discovered at a conference for queer youth. Donnelly, who uses all pronouns, said the quote resonated with her and made her feel welcomed.
The conference was centered on creating change. And as a queer person who worked with queer youth, Donnelly knew the LGBTQ+ community needed change.
Sixty percent of LGBTQ+ youth who sought mental-health care last year were not able to receive it, and 45% seriously considered suicide, according to the Trevor Project. The same survey showed that LGBTQ+ youth who felt supported by their families reported attempting suicide at less than half the rate of those who felt they were not supported.
Donnelly, a graduate of Metropolitan State University of Denver's Master of Social Work program, launched her nonprofit, Joy as Resistance, to help LGBTQ+ youth in Colorado get the mental-health services they need.
Initially, Donnelly wasn't interested in becoming a clinician, she said, until discussing the idea with one of her professors, Tanya Greathouse. Greathouse helped Donnelly discover her path and pursue her license for clinical social work.
For three years after graduating, Donnelly worked as a middle-school social worker, reviewing the self-injury and suicide-risk reports that were coming in at an alarming rate. Donnelly would attempt to schedule therapy appointments with her students, only to find a lack of insurance coverage and availability to be unavoidable obstacles.
"(Therapist offices) would say they have availability at noon on a weekday, and no middle-schooler could make that, and the availability after that wouldn't be for months after," Donnelly said. "And these students have no way of getting there."
Donnelly sponsored Gender and Sexuality Alliances, student-run organizations that unite LGBTQ+ youth, in her school and quickly saw that many at-risk students sought out the group's support.
When Donnelly created Joy as Resistance in 2020, her experience in public schools paved the way. Donnelly prioritized accessibility and developed Joyride, an ambulance-turned-mobile-mental-health-clinic, to meet clients where they are. The nonprofit also provides services in clients' homes and schools and virtually.
"Our ethos at Joy as Resistance is to focus on affordability and accessibility," said Hannah Light, Joy as Resistance's communications-and-development manager and fellow MSU Denver Social Work alum. In fact, Light and Donnelly said their therapy services are the most relied-on service they provide, with Joy as Resistance clinicians having between seven and 20 clients at a time.
In addition to mobile therapy services, Joy as Resistance offers mentorship through Big Queer, Little Queer. The program matches mentors and mentees based on similar identities and interests. Donnelly said she developed this program in response to seeing a lot of queer youth who lacked access to LGBTQ+ communities and desperately needed the connection. Mentorship, Donnelly said, helps to validate youth's experiences and ultimately builds and strengthens the community overall.
Another major challenge queer youth face today, Donnelly said, is adultism, or prejudice that adults have against young people. Young people, especially those who identify as LGBTQ+, experience adultism from family members and school authoritative figures who label their identities as illegitimate due to their young age.
"In some cases, thinking a young person is inexperienced is valid, but it underestimates them as well," Donnelly said. She added that Joy as Resistance staff members combat adultism daily.
---
RELATED VIDEO: A second chance at family
---
Donnelly's work with her nonprofit earned her a 10 Under 10 Award, to recognize significant achievements in metro Denver, from MSU Denver in 2022. Donnelly said she is grateful for the connections with peers and mentors such as Greathouse, who now sits on the Joy as Resistance advisory board.
What does the future hold for Joy as Resistance? Donnelly plans to create more story-sharing events such as connection circles and community conversations and ultimately envisions a world where LGBTQ+ youth feel empowered to live authentically.
"Your experience is special and unique," Donnelly said in her message to queer youth. "You are essential, exactly as you are now."