Arts and Culture
Denver After Dark: best stargazing spots
Where to go to get starstruck, whether in Denver or a short(ish) drive away.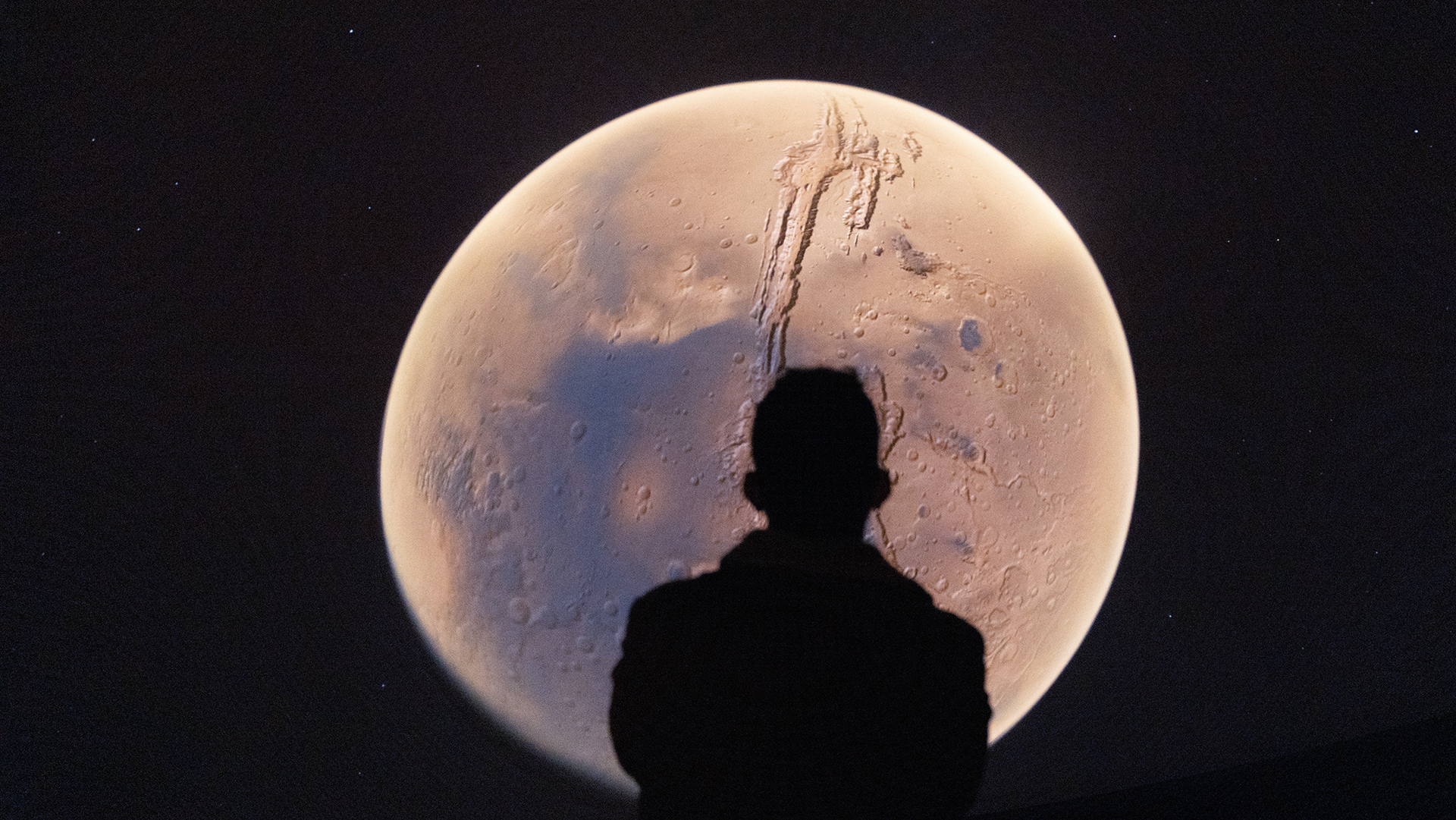 Editor's note: Throughout the summer, RED's Denver After Dark series will look at fun nocturnal activities in and around the Mile High City.
When you want to look at the stars, it helps to already be standing a mile higher than most people.
At 5,280 feet above sea level, Denver's elevation means it features clearer night skies than most other busy metropolitan hubs. And since the city itself is so remotely located, with only the Rocky Mountains to the west and vast plains to the east, it's also easier to escape light pollution.
"Look at a dark-sky map of the U.S., and you'll see everything is very bright until you reach the western states, such as Colorado, New Mexico and Arizona," said Grant Denn, Ph.D., professor of Physics at Metropolitan State University of Denver.
While Colorado does get some light pollution, particularly near the cities, the state's lack of moisture and high altitude really help with visibility. "Under the right conditions," Denn said, "our night skies can be fantastic."
Our stargazing guide
Red Rocks Amphitheatre, Morrison
Thousands flock to this landmark venue all the time to see their favorite musical stars, but fewer people know it's also a decent location to see actual stars. "There's a little light pollution due to the amphitheatre's proximity to the city," Denn said, "but you can still get some pretty good night-sky views, all while standing in the middle of a genuine natural phenomenon." Red Rocks is only a 20-minute drive from the city, and handily, admission is free on event-free days. Just make sure to check that there's no event planned during your visit — all those massive stage lights and 9,500 screaming people could really spoil your stargazing buzz.
Golden Gate Canyon Park, Golden
Just a 45-minute drive from Denver, this park has some great viewing locations, including the exceptional Panorama Point. From this spot, you can gaze out at distant mountains spanning the Continental Divide all day long — but the real fun starts when the sun goes down and the magnificent constellations appear. "I visited this (past) summer, and the conditions are perfect," said Denn. "It's high up, well-shielded from urban lights, and the air is really clear." The park opens daily (5 a.m. to 10 p.m.) for just $10 per vehicle, and all-night stargazers can easily book a nearby cabin or yurt.
---
RELATED: Best alternative campfires in Colorado
---
Chamberlin Observatory, Denver
If you want to see some stars up close, you might need to call in the professionals. At this beautiful 120-year-old observatory, which holds a 20-inch refracting telescope so powerful it can pick up four of Jupiter's moons, the Denver Astronomical Society hosts regular open-house events. "It's a great experience," Denn said. "All the local astronomers set up their own telescopic toys on the front lawn, and they will happily show you some amazing sights: double stars, numerous planets and the Orion Nebula." And best of all, guests can take a peek through the giant telescope, too.
Garden of the Gods, Colorado Springs
This incredible site (300 million years in the making!) is a true geological wonder. And for stargazers, the effect of hunkering down among its red rocks and seeing all those jagged formations silhouetted against a clear night sky is truly otherworldly. You half expect a dinosaur to come sauntering past. "It just looks so dramatic," said Denn. "Of course, the Garden is right next to Colorado Springs, so light pollution can be an issue. But if you just want to see the basic constellations, it's perfectly fine." The Garden is open from 5 a.m. to 10 p.m. from May to October and is well worth a visit.
Echo Lake, Mount Evans
Just an hour's drive from Denver, this secluded lake in a beautiful spot near Mount Evans is a stargazer's dream. "The Front Range provides some great shielding from the city," Denn explained, "which means areas like this benefit from a very pure and clear night sky." Not only will you get excellent views of several constellations, you'll also see the whole, magnificent vista reflected on the lake itself. Unsurprisingly, photographers flock to this lake in search of incredible pictures, but there's nothing like actually being there.
---
RELATED: 5 great ways to explore Colorado this weekend
---
Gates Planetarium, Denver
Want to see some amazing stars but from the comfort of your own city doorstep? Then head down to the Mile High's very own planetarium, based at the Denver Museum of Nature & Science. Once you sit back and look up, the giant IMAX screen creates an illusion of whisking you across the galaxy and through black holes, then catapulting you past numerous planets. "The whole immersive visual experience at the planetarium has to be seen to be believed," Denn said. "It's an incredible piece of machinery, and you'll feel like you're actually walking among the stars."
Horsetooth Reservoir, Fort Collins
If you don't mind earning your stargazing experience with a quick hike, trek up to the top of Horsetooth Rock (yes, it really is shaped like a horse's tooth) and prepare to be impressed. On one side, you'll see the distant lights of Fort Collins. On the other, there are silhouetted mountains and the 6-mile-long lake, which handily repels much of the light pollution. And above you? An uninterrupted view of beautiful stars.