Lifestyle
Denver After Dawn: best scenic views
Celebrate the longer days by taking in some of the magnificent sights available near Denver and across Colorado.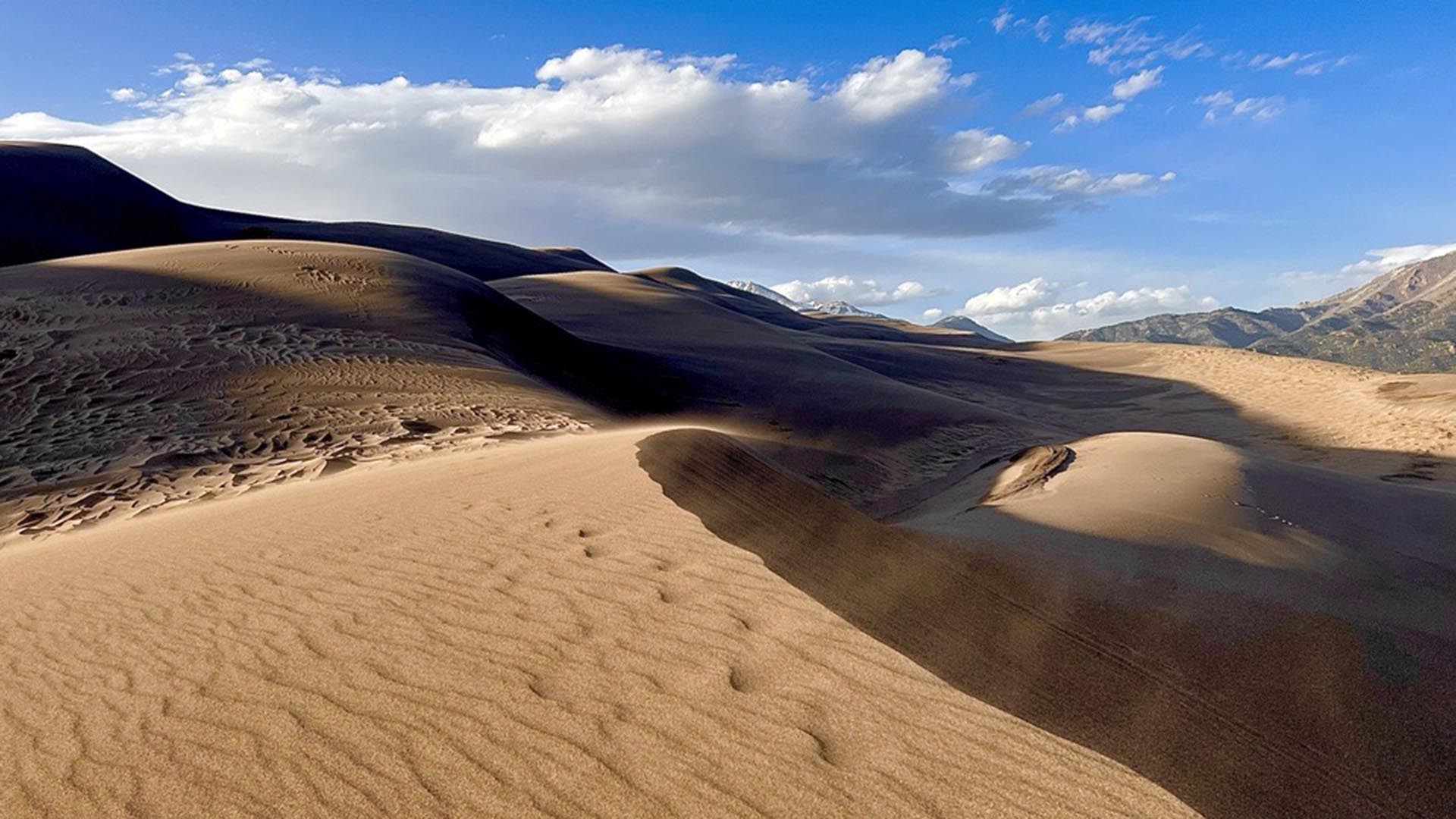 Editor's note: Throughout the spring, RED's Denver After Dawn series will look at fun morning and daytime activities in and around the Mile High City.
Talk about an embarrassment of riches.
Colorado is a famously photogenic state, with countless beauty spots and stunning vistas — many of them right on the doorstep of the Mile High City. Few people know these locations better than Kathrin Troxler, Metropolitan State University of Denver Marketing graduate and owner of Aspire Tours, which offers authentic and unique small-group tours across the Rocky Mountain West. Here are some of her top suggestions.
Lookout Mountain (Golden)
Want to get away from it all without actually having to, well, get away? "Head just up the road to Golden, where the appropriately named Lookout Mountain — formidable in its steepness and sheer height — towers over the town," Troxler said. "You can get fantastic views of downtown Denver and the Rocky Mountains from the summit."
This spot was once used as a lookout point by the native Ute Indian Tribe, so there's a real timeless feel to the location as well as some great hikes. "And if you want even more history," Troxler added, "the top of the mountain holds Buffalo Bill Cody's gravesite, which is now a museum and tourist spot."
Sky Pond (Rocky Mountain National Park)
There's plenty to love in Rocky Mountain National Park, but the Sky Pond hike — featuring granite cliffs, lush meadows and assorted wildlife — is kind of special. And if you can get an early start, you'll get to see the full majesty of the Rockies unfolding in the early-morning light as you climb.
"This hike is so good and features so many jaw-dropping vistas along the way that you'll think you're already 'there' several times over," said Troxler. "But you'll just have to keep going, past waterfalls and beautiful lakes, until you reach the summit and some unbeatable views."
---
RELATED: Denver After Dawn: best coffee roasters
---
Red Rocks Park (Morrison)
Yes, Red Rocks is one of the most famous concert venues in the world, but it turns out those incredible sandstone rock formations at the amphitheatre are only the beginning of the story. "Red Rocks Park is packed with numerous great hiking trails," Troxler said, "all of which feature spectacular views of the surrounding hills and valleys and, of course, those otherworldly giant slabs of rock."
You can also take in Dinosaur Ridge, a national landmark that has been ranked as the No. 1 dinosaur-track site in the U.S. "The whole area is just magical," Troxler said. "It holds a special place in my heart."
Flatirons (Boulder)
If you're looking for a quick morning adventure with some glorious views, head out to Boulder's famous Flatirons. After starting across a lush green meadow, you'll find plenty of hiking trails that take you up, around and through the Flatirons, many of them featuring breathtaking views of the Rocky Mountains.
And once you return, the town itself is filled with taprooms offering a rich selection of Colorado's famous craft beers. "Those are my two favorite things about Boulder: the views and the brews," said Troxler. "I even run a special Hike 'n Hops tour out there, just so we can incorporate the two."
Mount Evans Scenic Byway (Evergreen)
Some wondrous views are best taken in from the road. "The scenic-byway route, nestled between Evergreen and Echo Lake Park, is a regular fixture on my tours," Troxler said. "And there's no mystery as to why: These are hands-down some of the nicest views you could hope to find so close to Denver."
She's got a point. Once you start winding ever upward on the highest paved auto road in North America, you're guaranteed spectacular views of distant mountain peaks, alpine lakes, glacier valleys and the Continental Divide.
---
RELATED: 5 great ways to explore Colorado this weekend
---
North Table Mountain (Golden)
"I only recently did this hike for the first time," Troxler recalled. "And I can't believe it took me so long, because it's fantastic!" Formed from lava flow 60 million years ago, this imposing tabletop behemoth is just 30 minutes from Denver and ideal for those who want a natural escape but are a little short on time.
"There are several trailheads leading up to the mesa summit where you can take in panoramic views of Denver, the Flatirons and Red Rocks," Troxler said. "Plus, it would be the ultimate cool spot to catch a sunrise."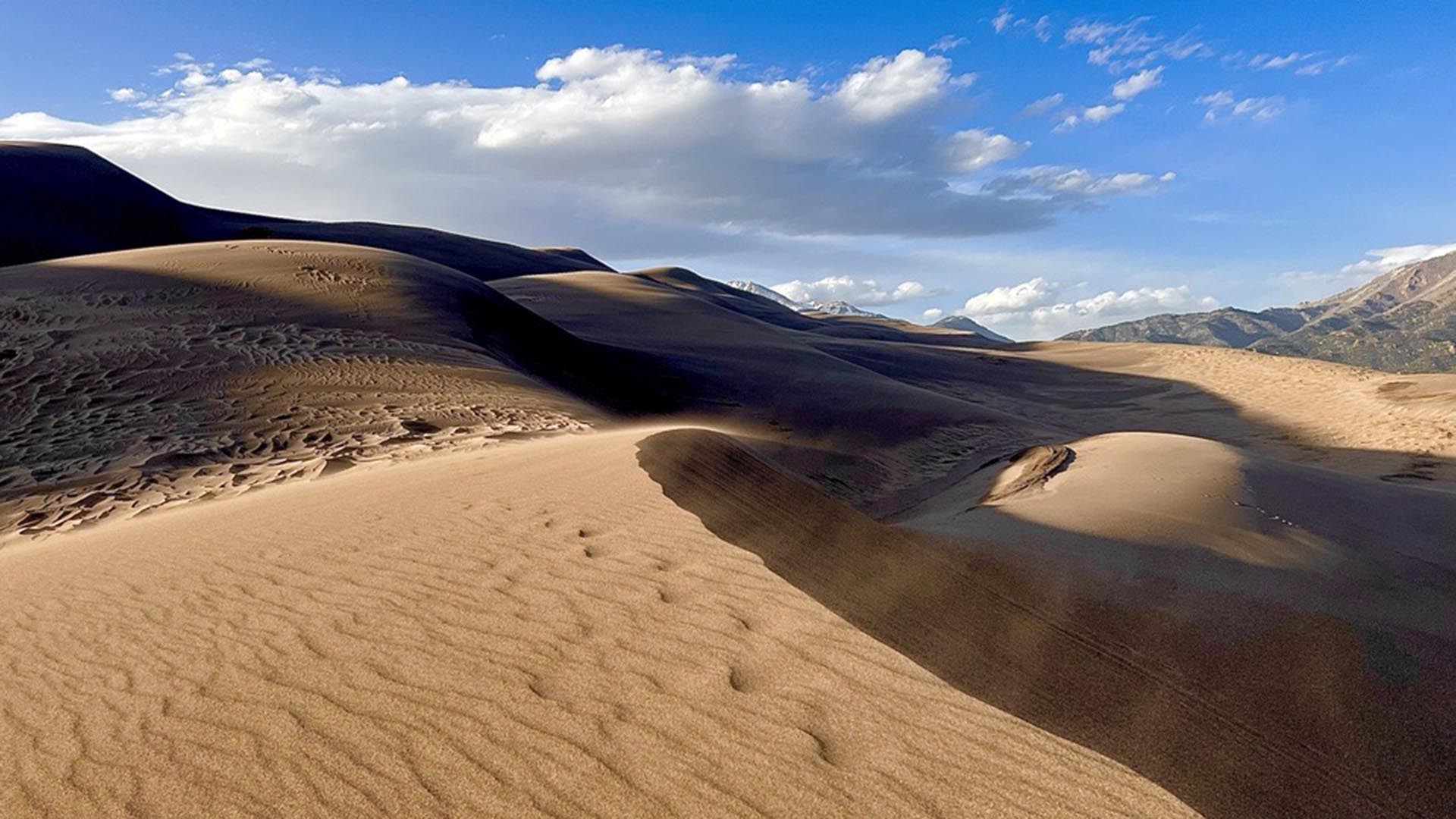 Great Sand Dunes (Alamosa)
It almost seems like a cosmic prank that a collection of giant sand dunes — the tallest in North America — is right in the middle of the sparse Colorado plains. But there it is. "The Great Sand Dunes National Park is truly otherworldly," Troxler said. "It doesn't seem to make sense, but there's no denying the site's unique beauty."
And if you're looking for the ultimate bucket-list experience in this mini-desert? "No question you have to camp out," said Troxler. "You can score backcountry permits (on a first-come, first-served basis) to camp right out there on the dunes, and you'll be guaranteed an unearthly and mesmerizing view come sunrise." (Note: You'll need to travel down to this location the day before because it's a little farther away.)