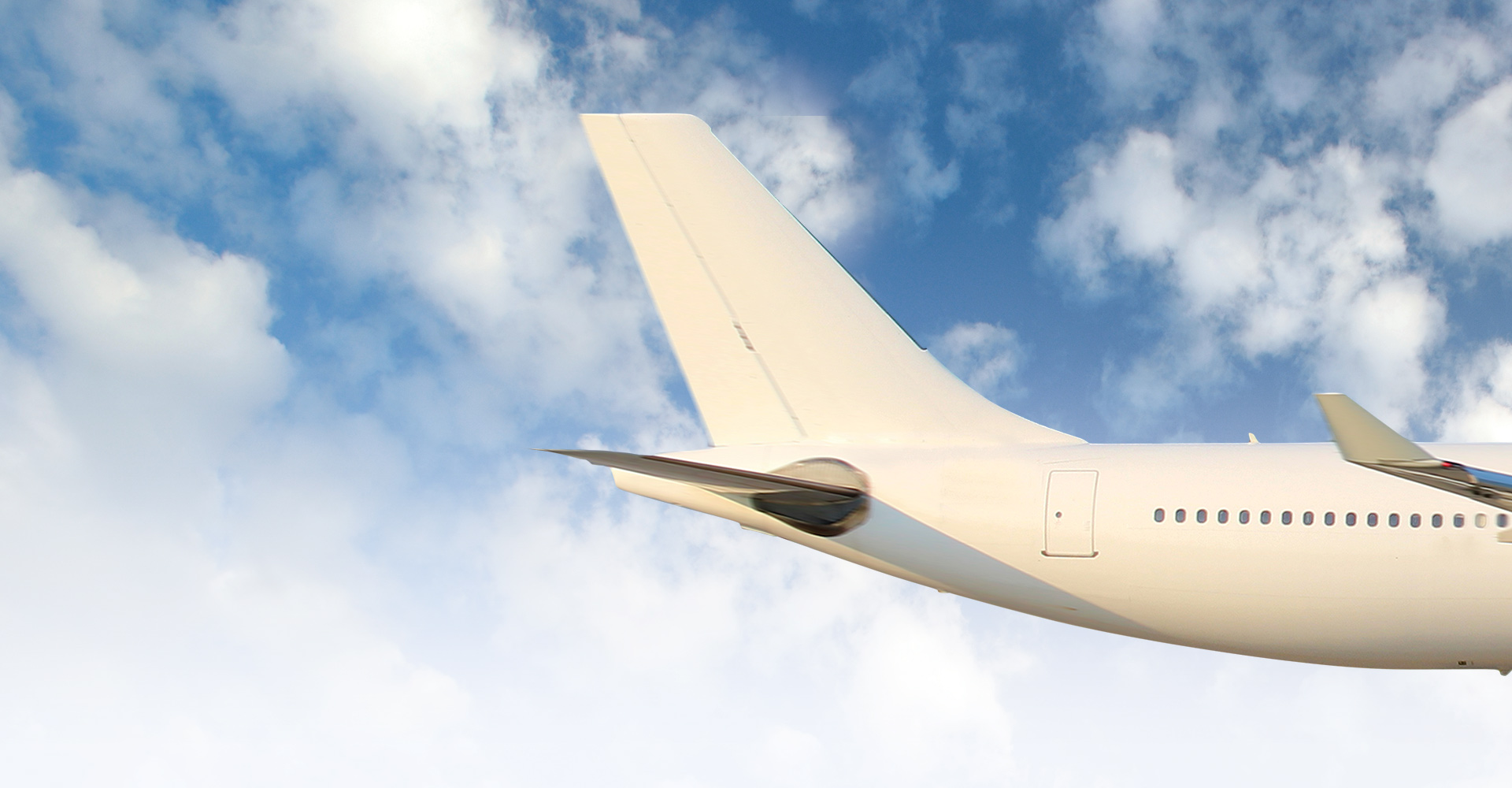 Some students will always just want to be pilots.
Students such as Jonathan Pass, who grew up in Estes Park and started flying as a teen. The economy, the requirements – none of that would've stood in his way.
But others are having second thoughts, the result of a tough new national rule, known familiarly as "the 1,500 rule," that raised the number of flight hours new pilots need to log in the cockpit before getting hired by an airline. It went from 250 hours to 1,500 hours for new first officers (a.k.a. co-pilots).
The pool of pilots was already shrinking, and now the rule instituted in 2013 appears to be stemming students' desire to fly commercially. That extra flight time adds, essentially, a two-year wait and more than $100,000 in expenses over and above the expectation from just five years ago, according to the Regional Airline Association.
The smaller airlines that make up the RAA are feeling the pressure. Their captains are getting wooed away by the major airlines, which can't fill pilot seats in the conventional way. It's now hardly possible for pilots to progress along the established – indeed, entrenched – career pipeline, like how Donna Wolfe went from Metropolitan State University of Denver to working as a flight instructor, to a first-officer job with a regional airline, to becoming a 737 pilot at a major airline.
"In today's scenario, I would never have been able to get hired," says Wolfe, who's since added instructor to her duties at the airline. "I don't know why we've made it so hard to get into the industry."
Jeffrey Forrest, Ph.D., chair of MSU Denver's Department of Aviation and Aerospace Science, said he hasn't experienced the effects on campus yet – students are still signing up – but that could be partly because of the University's low cost. When Pass chose MSU Denver for his professional flight-officer degree, his total cost was "a fraction" of what he would've paid going out of state.
But one robust flight program won't fill the gap.
"There's a significant, 20-year shortage ahead of us with no real solution that's out there," Forrest says.
The Federal Aviation Administration declared pilot shortages in the regional airlines this year – "carrier consolidation and new rules on pilot training have left regional carriers saddled with either excess capacity or a lack of pilots," according to the FAA Aerospace Forecast – and several other organizations are predicting future shortfalls nationally and worldwide.
The University of North Dakota's U.S. Airline Pilot Supply Forecast, published in 2016, predicts a shortage of more than 14,000 pilots in the U.S. airline fleet by 2026. In terms of hiring, training provider CAE projects 225,000 new airline pilots will be needed worldwide by 2027. Boeing Co. puts the number at 637,000 needed globally by 2036.
Young pilots such as Pass, meanwhile, trust they'll have no trouble moving into a captain's job at an airline.
What's causing it
Forrest has been advising the staff of U.S. Rep. Mike Coffman (R-Colo.) on the pilot shortage this year.
"Rep. Coffman really wanted to go back and re-examine the facts about why we have a shortage," Forrest says.
A few circumstances factor in.
For one, numbers of all pilots ages 20 to 59 with private, commercial or Airline Transport Pilot licenses were down 20.6 percent, or a rate of 33 fewer a day, from 2009 to 2017, according to the FAA.
Add to that a wave of forthcoming retirements – the industry hires cyclically, depending on the economy, and makes pilots retire by age 65.
Then there's the 1,500 rule, known formally as the First Officer Qualifications Rule, part of the congressional response to a 2009 crash in New York state that killed 49. It mandates that new airline first officers have to earn the FAA's Airline Transport Pilot certificate, just as captains must.
A survey by the University of North Dakota asked 800 students at 49 flight-training schools whether they were influenced by the rule. A third of respondents said they had thought twice about becoming commercial pilots because of it, and 8 percent said they'd decided against an airline career. Only 17 percent had never planned an airline career to begin with. The survey didn't account for students who might have ruled out aviation altogether, the RAA points out.
"It really hurt a lot of things, particularly rural communities," Forrest says.
Twenty airports lost service from 2013 to 2017, according to an RAA analysis, which also contends that while costing students more, the 1,500 rule doesn't, in fact, make airline pilots safer.
"Pilots now spend up to two years after graduating building flight hours in aircraft that bear no resemblance to the technologically advanced jets used by today's regional airlines," said the RAA's Pilot Workforce and Training Solutions report from May. The report notes that pilots adding hours after graduation are "typically flying in fair weather and in uncontrolled airspace."
Complicating matters even further, like the regional airlines, which historically hired co-pilots with fewer hours, flight schools are having a tough time holding on to instructors.
The Government Accountability Office looked at challenges facing aviation schools in a report this year in which nearly all schools surveyed said recruiting and retaining flight instructors was a key challenge. A majority said it was their greatest challenge in producing more pilots.
What it means for pilots
Pass, the young pilot with just over three years of regional airline experience, has about 2,500 flight hours. He's a Republic Airline first officer flying with a captain, two flight attendants and about 70 passengers in Republic's fleet of Embraer 170/175 regional jets.
He lives in Omaha, Nebraska, and flies about 85 hours a month – "pretty normal," he says – about 15 days on and 15 days off. The schedule could take him anywhere in the country.
Even while piling on expenses in terms of flight hours, new pilots who get their ATP certificate can expect it to begin paying off right away, with starting salaries at regional airlines around $60,000, according to the RAA.
And overall, airline pilots' pay has been going up fast – adding to the burden on smaller airlines, which can't pay as much. The median annual salary for an airline pilot was $127,820 in 2016, according to the Department of Labor, up more than $10,000 from the year before.
The military is also facing a shortage that it attributes to civilian demand – to the allure of the big airlines. That was part of why Coffman, the U.S. representative from Colorado who is also a member of the House Armed Services Committee, was keeping tabs on the shortage.
The airlines are "able to offer a sweeter deal in terms of quality of work life and, more importantly, pay," says MSU Denver's Forrest.
But for those who can't afford 1,500 hours of flight time, prospects are dim. The new rule is "so unrealistic that you're kind of excluding people who aren't rich," says Wolfe, who graduated from MSU Denver with her bachelor's in 2003.
The RAA concurs: "The added cost of getting additional flight hours boosted the price tag for becoming a commercial airline pilot to about $200,000. … It is becoming financially impossible for all but the wealthiest students to become pilots."
Keeping costs down in Colorado
With no relief from the 1,500 rule in sight – "The public doesn't buy (reducing the requirement)," Forrest says. "They don't understand the process" – the best thing the University may be able to do to get more pilots in the pipeline could be to help keep costs down.
On average, flight training ranges from about $50,000 to $80,000. Combining it with tuition often exceeds $100,000, the GAO report found, and costs vary widely:
"For example, one 4-year private for-profit collegiate aviation school lists estimated annual undergraduate tuition of nearly $36,000, not including room and board or flight training costs."
Even in lower-cost programs, the GAO's investigation describes a "financing challenge" for some students – the fact that federal student aid won't cover both a college degree and training, so many students have to turn to private loans.
"Not all students have the means to do so," according to the GAO, "as private lenders may require a co-signer with good credit and a minimum income level."
One approach the report suggests to help save students money is taking shape at MSU Denver now – making it easier to transfer credits from a pilot-degree track at a two-year school.
The University's new Aviation Academic and Flight Training Partnership with Colorado Northwestern Community College allows students from CNCC's associate degree in aviation technology to transfer course credit into one of MSU Denver's bachelor's degrees.
The two schools will jointly offer flight training as well, both from the "beautiful little airport" in Rangely, as Forrest describes it; and in metro Denver, from Front Range Airport out on the plains east of Aurora.
CNCC offers FAA-approved flight training as part of its associate degree. The agreement called for CNCC to have aircraft in position at Front Range Airport in time for fall 2018.
Forrest thinks students who take advantage of the option could save 15 percent to 20 percent on flight training and that it could serve as a model for cooperating with more community colleges.
The department is also working on getting the partnership certified by the FAA, which is an avenue for lowering students' required flight time. If approved, the requirement for grads of the MSU Denver program to earn an ATP certificate with restricted privileges could eventually be as low as 1,000 hours.
Partnering with airlines
Pass, the pilot now at Republic Airline, connected with his first job as a professional pilot through a University partnership with the former Great Lakes Airlines, now considered a casualty of the contraction in regional airlines. It made news by closing this past spring.
Still, "I was very fortunate," Pass says, to go right to work for an airline. "A lot of people in my same boat were not that fortunate."
Wolfe, the 737 pilot and instructor at a major airline, got to zip through the conventional flight-instructor phase of a pilot's early career thanks to an internship she'd had during college, when that airline called her back in.
MSU Denver announced its newest pilot pipeline in 2018 – a first of its kind. The United Career Path Program, established with United Airlines, is the first formal pathway from a university's aviation department to a major U.S. airline.
It doesn't guarantee students a job but gets them on track for an opportunity if they meet a checklist of requirements, and they'll be eligible for mentoring and coaching along the way.
MSU Denver takes part in pipeline programs with regional carriers as well, including Envoy Air's Pilot Pipeline Program, Republic Airline's Flight Time Initiative, SkyWest Airlines' Pilot Cadet Program, ExpressJet Airlines' Airline Pilot Pathway Program and Mesa Airlines' Certified Flight Instructor Cadet Program.
More ways to fly – and learn
Before he even started at MSU Denver, Pass already had his private-pilot certificate. While he was still a student, he worked at MSU Denver's World Indoor Airport – another "excellent opportunity" where he "made a lot of good connections." Plus he added information-technology experience to his resume.
His classmates, meanwhile, competed on MSU Denver's Precision Flight Team while they trained. (The team competes in basic flight skills such as navigation and landing.) Now a new club is taking off. In 2017, the Aerobatics and Glider Club won the national collegiate championship despite being less than 2 years old.
Having surpassed 1,500 hours, Pass is naturally looking ahead to working for a big airline someday. He has his eye on Southwest.
"It's a fun environment, and it's somewhere that values their employees," Pass says – "an everybody's-in-it-together-type mentality."
Meanwhile, Forrest has been mulling over ideas for how to spur hiring of pilots with fewer than 1,500 hours – such as promoting air-charter and air-taxi businesses – "to bolster that area of the industry and see if we don't actually increase the demand," he muses.
"Because that side of the industry doesn't require the 1,500-hour rule to get into the game."