Aviation and Aerospace
United, MSU Denver join forces to tackle pilot shortage
The airline's Aviate program offers a secure path to the flight deck for qualified students.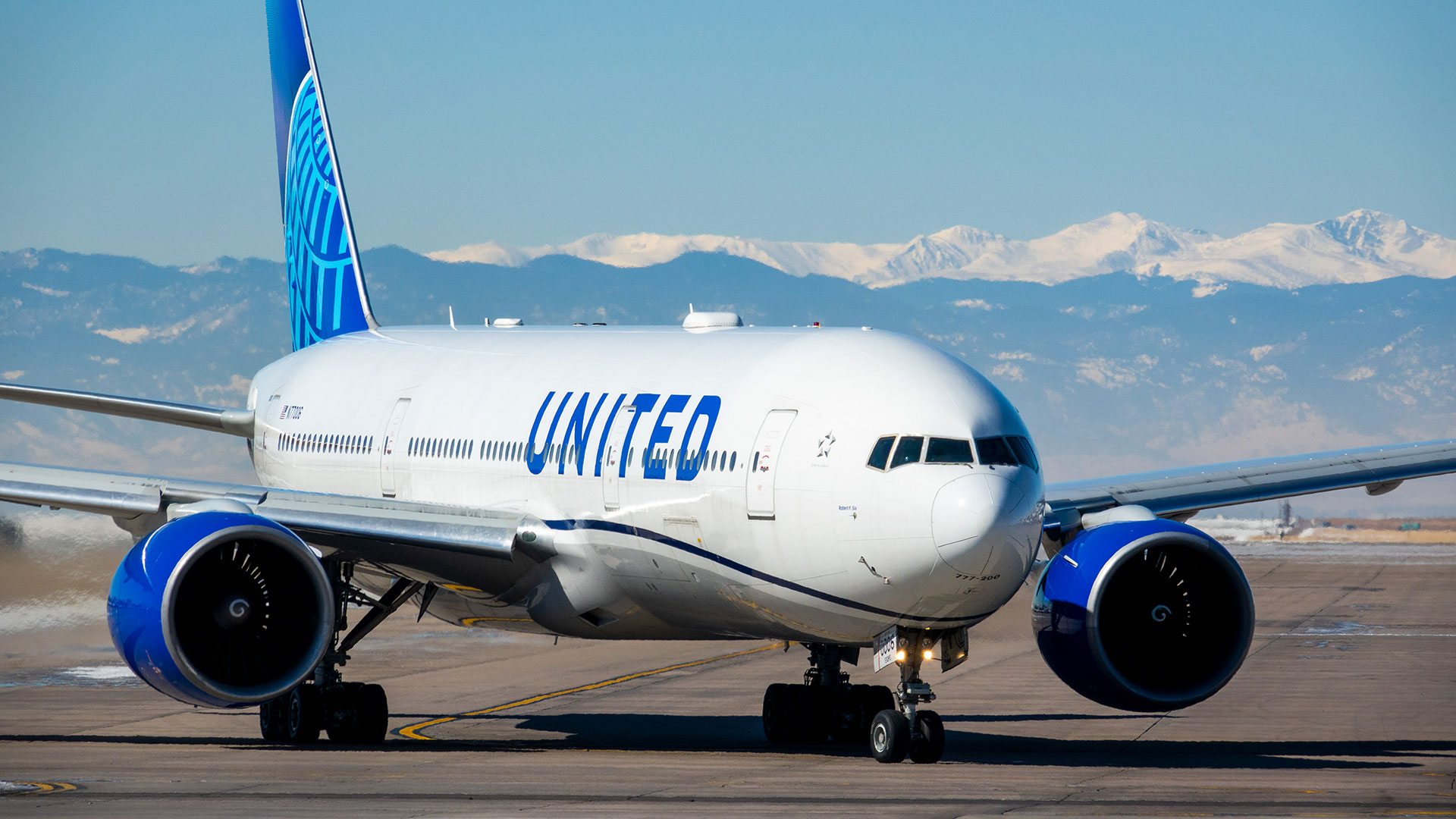 Metropolitan State University of Denver is partnering with Aviate, United Airline's pilot career-development program, to combat the nation's pilot shortage by putting more aspiring aviators in the flight deck.
MSU Denver is the only four-year university in Colorado to partner with United's Aviate program, which offers a secure pathway and a conditional job offer as a United first officer. Former and current MSU Denver students and instructors who meet eligibility requirements are able to apply.
"For me it was just a very natural fit here in Denver," said Marc Champion, vice president of Flight Operations for United Airlines and an MSU Denver Aviation alumnus. "We have one of the top aviation schools in the country, co-located with one of our biggest hubs."
United intends to hire more than 10,000 pilots this decade. Once selected for the Aviate program, MSU Denver participants will continue to gain experience and build flight hours that will help them earn their commercial pilot's licenses. Then participants will fly for an Aviate-participating United Express carrier or Part 135 operator (non-commercial operating carriers such as a private jet service or cargo carrier) to continue building flight hours before transitioning to United.
"United Airlines has been a longtime partner of the University, given our program's history, reputation and accessibility in the heart of Denver," said Kevin Kuhlmann, MSU Denver Aviation professor and lead in establishing partnerships with airline carriers. "Hundreds of MSU Denver alumni have successfully navigated the pipeline and moved on as industry leaders for United."
Morgan Katnik, a 25-year-old senior in MSU Denver's Aviation and Aerospace Science Department, is one of the University's first applicants to be accepted in the Aviate program. He's most excited about the direct pathway and seamless transition once he completes the program, as well as the coaching he'll receive from a United pilot.
"One of the biggest benefits for me was the real-world interview experience, so to speak," said Katnik. "I was sitting in the same room waiting for my interview with more established career pilots, so that was a great a feeling to receive the same level of treatment."
The need for new pilots like Katnik has never been greater. By the end of the decade, as more pilots retire, the shortage could approach 60,000, according to some estimates. That's why, as post-pandemic air travel has surged, airlines, educators and the federal government are stepping up efforts to shore up the workforce.
Congress, which has until Sept. 30 to reauthorize the Federal Aviation Administration, continues to grapple with solutions to the shortage, including a provision to extend the working age of pilots.
---
RELATED: Air travel is a mess. Here's why.
---
MSU Denver, meanwhile, earned special authorization by the FAA in 2021 that allows Aviation students at MSU Denver to apply for FAA Part 121 pilot jobs — expediting their path to major and regional carriers — after they complete 1,000 hours of flight time instead of 1,500 hours, under the FAA's Restricted-Privilege Airline Transport Pilot authority.
And airlines are implementing their own pipeline programs, such as Aviate.
While addressing the pilot shortage is of the utmost important for the airline industry, diversity is also top of mind for major carriers, including United, Champion said.
"The perspective that individuals bring from diverse backgrounds and cultures helps us collectively make better decisions as an airline and Metropolitan State University of Denver tends to have robust outreach to underrepresented communities," he said.
That perspective aligns with the mission of MSU Denver, one of the most diverse four-year institutions in Colorado. As of last fall, 31% of MSU Denver's students who are on track to become professional pilots were people of color and 20% were women, the latter well above the industry standard of 6% in the U.S.
---
RELATED: The initiative that's helping change the face of aerospace
---
Champion said new generations of pilots bring a focus on technology and automation that previous generations didn't see in their lifetimes.
He emphasized that new pilots entering the industry should stay on top of innovations to keep themselves competitive. He cited congestion in U.S. airspace as one of the major constraints to the industry's growth and accommodation of the rising demand of people who want to travel.
"We need a lot of people who are not only working for the airlines but who are also looking to help solve some of those problems in the future," he said. "How do we find ways of expanding the space that's available to us or maximizing the space that's available to us at our already-congested airports?
"There's a lot of need for finding ways to make things more efficient, to use technologies that enable us to put airplanes closer together in the air and on the ground."