Climate and Environment
The truth about summer in Denver
It's very dry and surprisingly hot. Then, it gets chilly. And occasionally, it rains — like, really rains. Let meteorologist Sam Ng explain.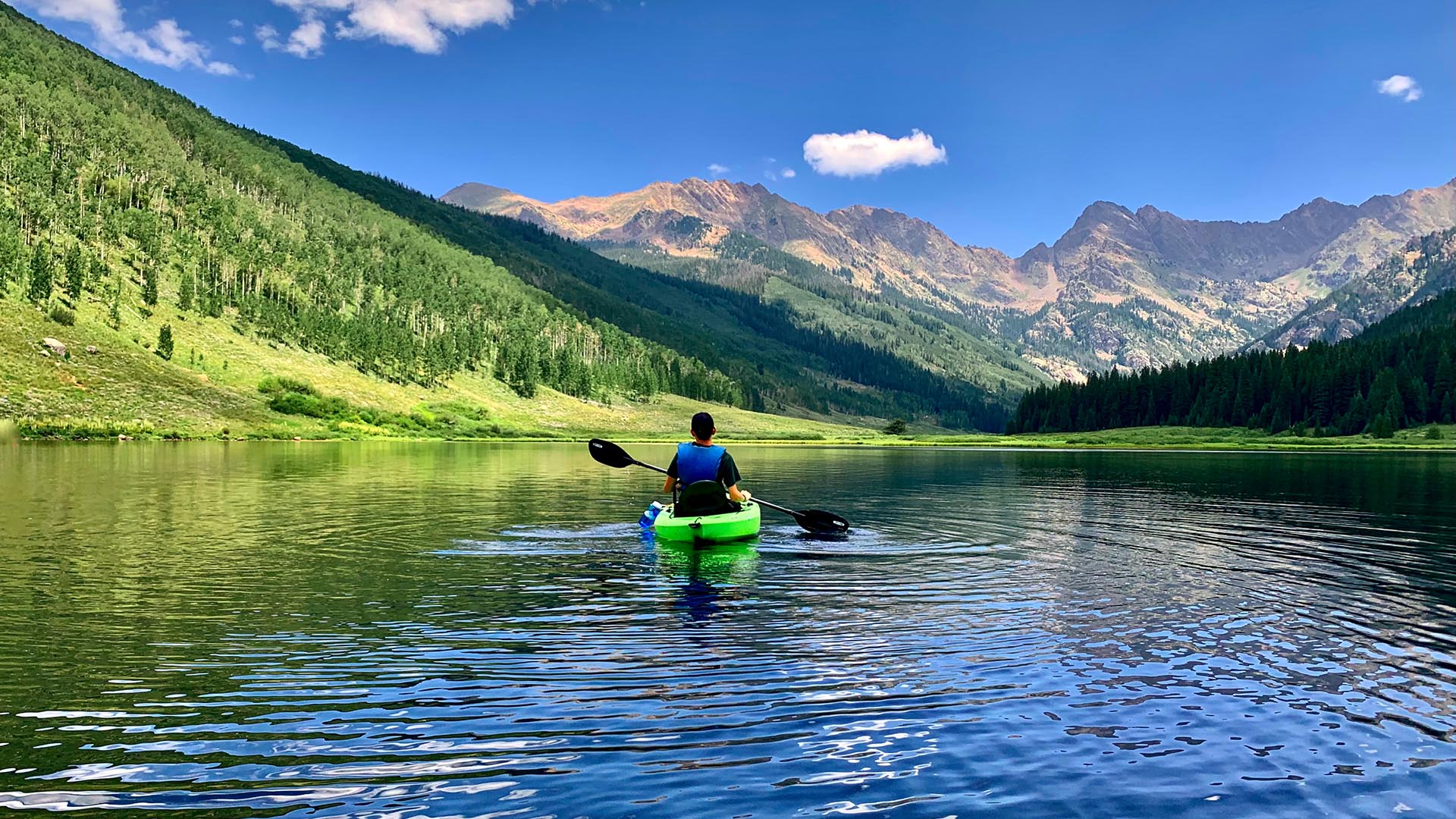 Spending time in the Mile High City this summer? Or perhaps you saw Denver ranked 14th among America's Top 20 Best Cities earlier this year? Sam Ng, Ph.D., professor of Meteorology in Metropolitan State University of Denver's Department of Earth and Atmospheric Sciences, has some insider tips on what to expect.
It gets hot. Like, really hot.
Given that Colorado is synonymous with the snow-capped Rocky Mountains and skiing, it may be surprising to learn you can comfortably cook a fried breakfast on the hood of a Denver car throughout much of summer. "People often don't realize that the sun is a lot stronger at this elevation," Ng said.
Denver averages 43 days a year with temperatures of 90 degrees or above, 16 days of 95-degree heat and even a couple of kettle-boiling 100-degree days, he said. And on more than a few occasions, most recently in August 2022, the temperature has crept up to a sweltering 101 degrees.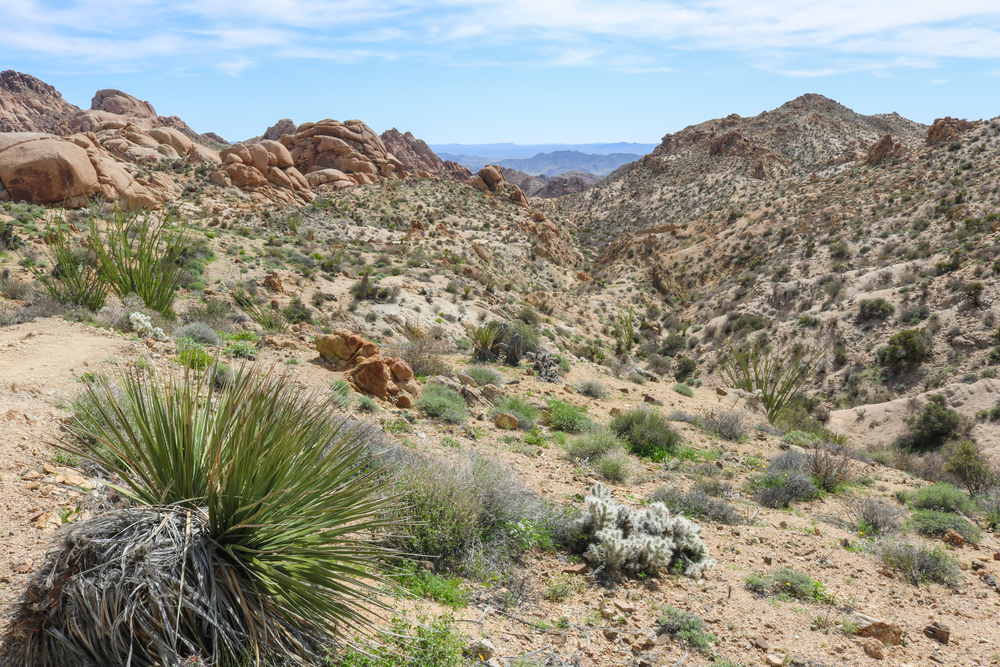 You'll be surprised by the dryness of the heat …
Technically, Denver has a semi-arid climate, which basically means it's halfway to being a desert. As Ng put it: "We're not quite the Sahara, but there's very little humidity and a lot of scorching weather."
Certainly, in high summer, it can feel pretty desertlike. Dry skin, chapped lips and static-electricity shocks are facts of life. Lawn sprinklers work overtime, and wooden musical instruments can crack without special treatment. Many households, desperate for a little moisture, install whole-home humidifiers. But it's a small price to pay for some truly outstanding weather, and Denverites have become accustomed to slathering on lotion and drinking plenty of liquids to stay hydrated.
… but it helps you stay cool.
"One definite advantage of this kind of climate is that you will cool down in the shade relatively quickly," Ng said. In fact, he explained, the lack of moisture in the air means you'll probably feel cooler than you actually are, once out of the sun.
And if you're exercising, there's more good news. When you work up a sweat in dry, hot Colorado, it evaporates quickly, which allows the heat to be released and your body temperature to regulate itself. So you know that gross, post-workout sensation of feeling hot, sticky and drippy? Not such a problem here.
Careful! You'll sunburn easily.
Head up the steps to Denver's state Capitol building, and a small brass medallion halfway up indicates you're standing precisely at 5,280 feet — or 1 mile — above sea level. Think about that. On a blazing-hot day in Denver, you're missing out on a full mile of Earth's densest protective atmosphere, allowing the sun's powerful ultraviolet rays to do some real damage.
"Basically, there are fewer air molecules up here (to filter) the sun's energy," Ng said. "So all that energy will be absorbed by whatever it hits — namely, our bodies." And given that Colorado is such a mecca for outdoor pursuits such as cycling, running and hiking, that can be a health risk. So slap on the sunblock, drink plenty of liquids and find regular breaks in the shade.
It's surprisingly chilly in the evening.
It's a mistake every Denverite has made. Following a blistering-hot day, you set out for the evening wearing just a light top — cue the goosebumps. Because even in the height of summer, this city can get significantly cooler in the evening. There's a good reason for that.
"In very humid places — such as Miami, say — the heavy moisture in the air performs two roles: It absorbs much of the sun's incoming energy during the day, then acts as a blanket and traps it in the evening," Ng explained. "So overall, the temperature fluctuation between day and night isn't too great."
In dry Denver, however, the lack of moisture means you get relentless sun beating down during the day but then there's nothing to stop all that heat radiating back out into space at night. Which is why you might find yourself sitting outside a restaurant in July wearing a jacket.
Enjoying the weather? Thank the Rockies …
Denver's dry, warm climate is dictated by its position relative to the Rocky Mountains. Head 240 miles west to Grand Junction, however, just on the other side of the Front Range, and it's a different story. "Over there, the prevailing westerly winds sweep up the side of the Rockies like they're a giant rollercoaster," Ng said. "And that causes clouds to form, bringing plenty of rainfall."
But since Denver is on the other, downward side of that great westerly wind rollercoaster, the opposite usually happens. "When the air particles come swooshing down the side of the mountains toward the city," Ng said, "they generally cause the atmosphere to become warmer and drier."
OK, so what's with all the heavy rain this year?
Denver averages a paltry 14.3 inches of annual precipitation, but this summer has been buffeted by thunderstorms packing heavy rain, hail and flooding. There was even a tornado that tore through 6 miles of Highlands Ranch in June. What happened?
"Put simply, we experienced a slightly different seasonal pattern, and that forced more atypical weather our way," Ng explained. "In Denver, there's typically a three-week miniseason of severe weather in May and June before high pressure calms everything. But this summer, the storms persisted and ultimately gave us the wettest June on record."
While this is highly unusual, changing weather patterns, pushed by climate oscillation and the jet stream, can occasionally cause such anomalies. And it's nothing to be too concerned about. "Might this happen again? Sure," Ng said. "But will this kind of weather now become a trend? I don't think so."
Become a weather expert

MSU Denver's Meteorology program has a great range of courses, an acclaimed Climate Change minor, a state-of-the-art computer laboratory and (uniquely in Colorado) a qualification that fulfills all civil-service requirements for official meteorologist classification.

But maybe the best feature is the people. "Our faculty members are very approachable and always happy to help, and we take especially great care of our undergraduates," Ng said. "Having a smaller program means we can really nurture all our students. We're kind of like a family here."
Hail scary …
The rain isn't the only weather feature that has been a little extra this year. While Denver is no stranger to fierce, vehicle-denting hailstorms, the baseball-size monsters that have recently pummeled the city and hospitalized concertgoers are of a different class altogether.
It is uncommon to see such large hail so close to the Front Range and in the city. But Ng said it's just another example of this year's uncharacteristic seasonal patterns whisking up meteorological surprises.
"Storms coming off the mountains need time to fully mature and grow, and that usually happens after they have passed over the metro area," he said. "That's why you generally see more tornadoes and giant hail across the plains east of Denver (a recent storm brought hail the size of canned hams to the Eastern Plains). But this year, it seems that anything goes."