Health
Lifestyle is the key to preventing Type 2 diabetes
As November is National Diabetes Month, here's what you can do to recognize the symptoms and take action to prevent the chronic illness that affects 40% of Americans.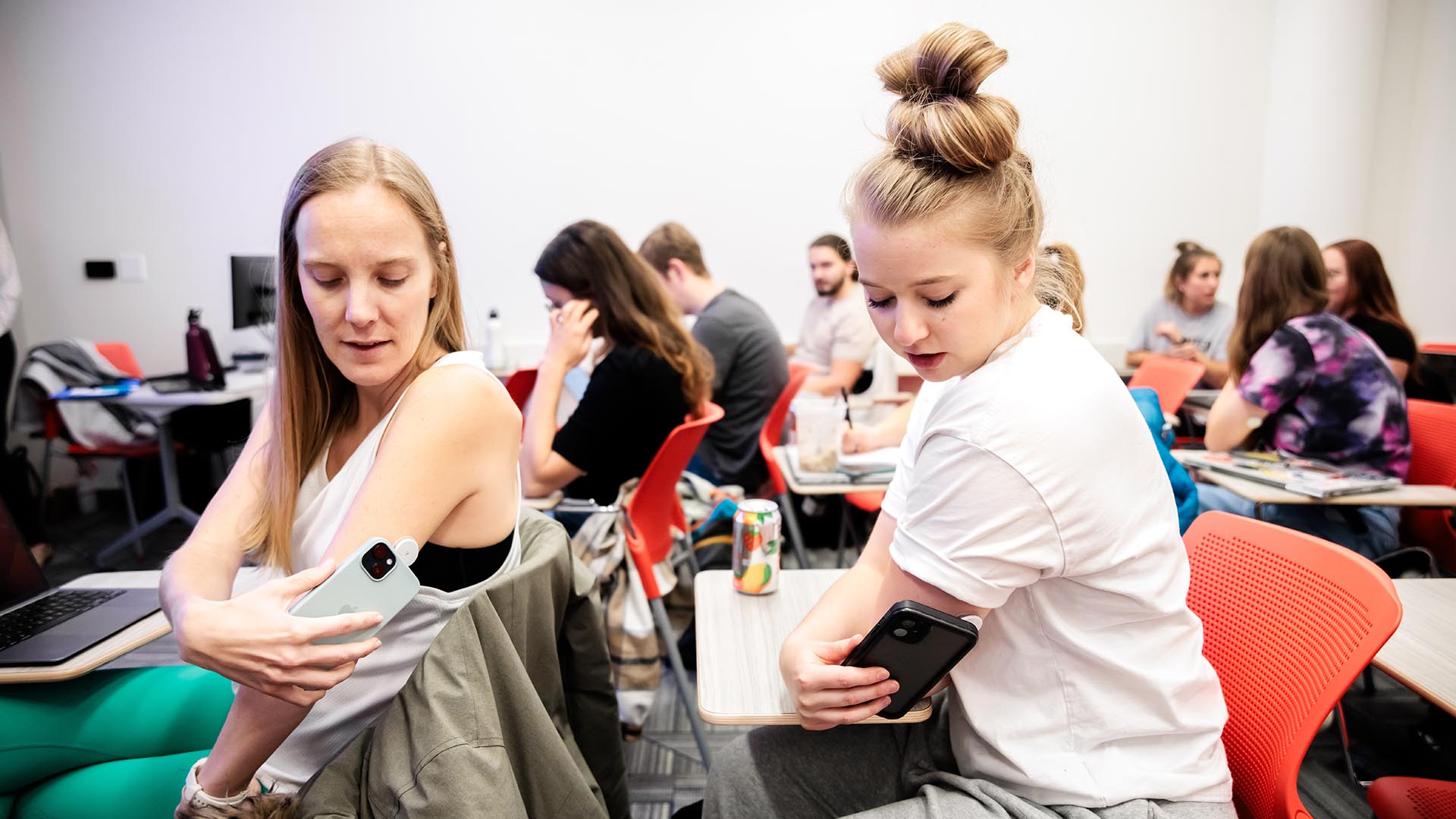 Today, 96 million people are prediabetic, and 80% of those have no idea. On top of that, 37 million Americans currently live with the disease, said Erin Murray, Ph.D., RDN, an associate professor of Nutrition at Metropolitan State University of Denver.
"We're seeing diagnoses in younger and younger populations," Murray said. "Our goal is to use evidence-based strategy to help people live healthier lives."
It's a cascading health crisis that's often tied to social determinants and can lead to compounding illnesses and shortened life spans, she added. The U.S. spends upward of $237 billion annually to treat health complications related to diabetes.
Fortunately, when it comes to Type 2 diabetes, which accounts for approximately 90-95% of diabetes cases in the U.S., it's also largely a preventable and reversible condition. Changes to lifestyle and diet can go a long way in fighting the disease. Murray recommends thinking through a lens of prevention rather than treatment, addressing the risk factors before they lead to debilitating symptoms.
"Short-term programs and crash diets don't work — you have to focus on behavioral and lifestyle changes for long-term impact," Murray said.
This approach undergirds the National Diabetes Prevention Program she has launched at the Auraria Health Center with the support of the University's Department of Nutrition and College of Health and Human Sciences.
The intensive effort, which has helped to reduce Type 2 incidence by up to 58% in adults at high risk for the disease, runs for nine months and consists of weekly meetings with participants seeking sustainable ways to lose weight and increase activity.
Though initial applications are closed, Murray hopes to scale up future offerings.
The silent epidemic: understanding diabetes
At the center of the issue is insulin, a hormone produced by the pancreas to help convert blood sugar into energy. Diabetes, a chronic health (or long-lasting) disease, limits the body's ability to do this.
The Centers for Disease Control and Prevention identifies three main types of diabetes:
Gestational: a form developed during pregnancy that usually goes away after birth (but poses risk factors later).
Type 1: insulin-dependent diabetes, caused by an autoimmune disorder that causes the pancreas to stop producing insulin.
Type 2: where genetic, lifestyle and dietary factors inhibit the body's ability to regulate blood-sugar levels via naturally produced insulin.
Regardless of the type, untreated diabetes affects multiple organ systems and can trigger or exacerbate a proclivity for heart disease, stroke, eye damage (including blindness), limb amputation, kidney failure and other chronic illnesses, Murray said.
Shannon Dooley, a Nutrition and Dietetics major with a minor in Integrative Health Care and a Culinary Arts Certificate focused on plant-based foods, has a personal connection to her volunteer work as a student worker in the Department of Nutrition's diabetes-prevention program.
Her family has a history of heart disease, multiple sclerosis and cancer. As a nontraditional student returning to school in her 50s with a background in providing health care to rural communities, she advocates for a whole-person approach to health, emphasizing that Type 2 diabetes is preventable in almost every case.
---
RELATED: What foods to eat (and avoid) for a long life
---
A central component of this involves dealing with weight-based stigma, along with feelings of disbelief and grief accompanying potential diagnoses.
"Once you have a chronic disease, it compounds issues, and the prevalence of developing a second chronic disease becomes very strong," she said. "It's all the more reason to cultivate hope and exercise control we do have."
Recognizing the signs and taking action
Risk factors for Type 2 diabetes can include being overweight or obese, having excess weight in the abdomen, a family history of diabetes, a sedentary lifestyle, being age 35 or older, a previous gestational-diabetes diagnosis, high cholesterol, high blood pressure and specific racial or ethnic backgrounds.
The CDC's guidelines for prevention and treatment of diabetes include:

1. Getting at least 150 minutes of physical activity a week: Regular exercise can help control blood sugar and improve insulin sensitivity.

2. Keeping your weight in a healthy range: Maintaining a healthy weight reduces the risk of diabetes. A balanced diet and portion control can help achieve this goal.

3. Eating healthy foods, including lots of fruits and veggies: A diet rich in whole foods, fruits and vegetables can help control blood-sugar levels and provide essential nutrients.

4. Drinking more water and fewer sugary beverages: Reducing sugar intake, especially from sugary beverages, can help manage blood-sugar levels.

5. Not smoking: Smoking increases the risk of diabetes and complicates its management. Quitting smoking is a crucial step toward better health.
And though symptoms — including fatigue, blurred vision, frequent urination, increased thirst and increased hunger­­ — may present themselves, it's often difficult to distinguish from other less-serious conditions. Additionally, people with prediabetes may not exhibit any signs at all.
Because of this, Murray recommends working with a health practitioner to regularly monitor key health metrics for indicators, which could include high blood pressure, elevated triglycerides, waist circumference and hemoglobin A1C levels.
"Once you notice signs and symptoms, you shouldn't ignore them," Dooley said. "You should be present in your body and aware of how you're feeling."
---
RELATED: 7 tips for a healthy morning routine
---
Diabetes awareness isn't just about knowledge, she added. It's about making the right choices to prevent and manage this widespread and often-misunderstood condition in a sustainable way.
"Everyone (in the Department of Nutrition program) realizes we're in the same boat — it's about helping each other in a positive manner," Dooley said. "We can't control everything about our health, but we can often prevent many negative outcomes if we pay attention to them."
To learn more about the Diabetes Prevention Program, a program for students, faculty and staff across the Auraria Campus, contact MSU Denver's Department of Nutrition at [email protected].