Climate and Environment
The hottest week ever … for now
The U.S. is wilting under a brutal heat wave that could grow even more extreme.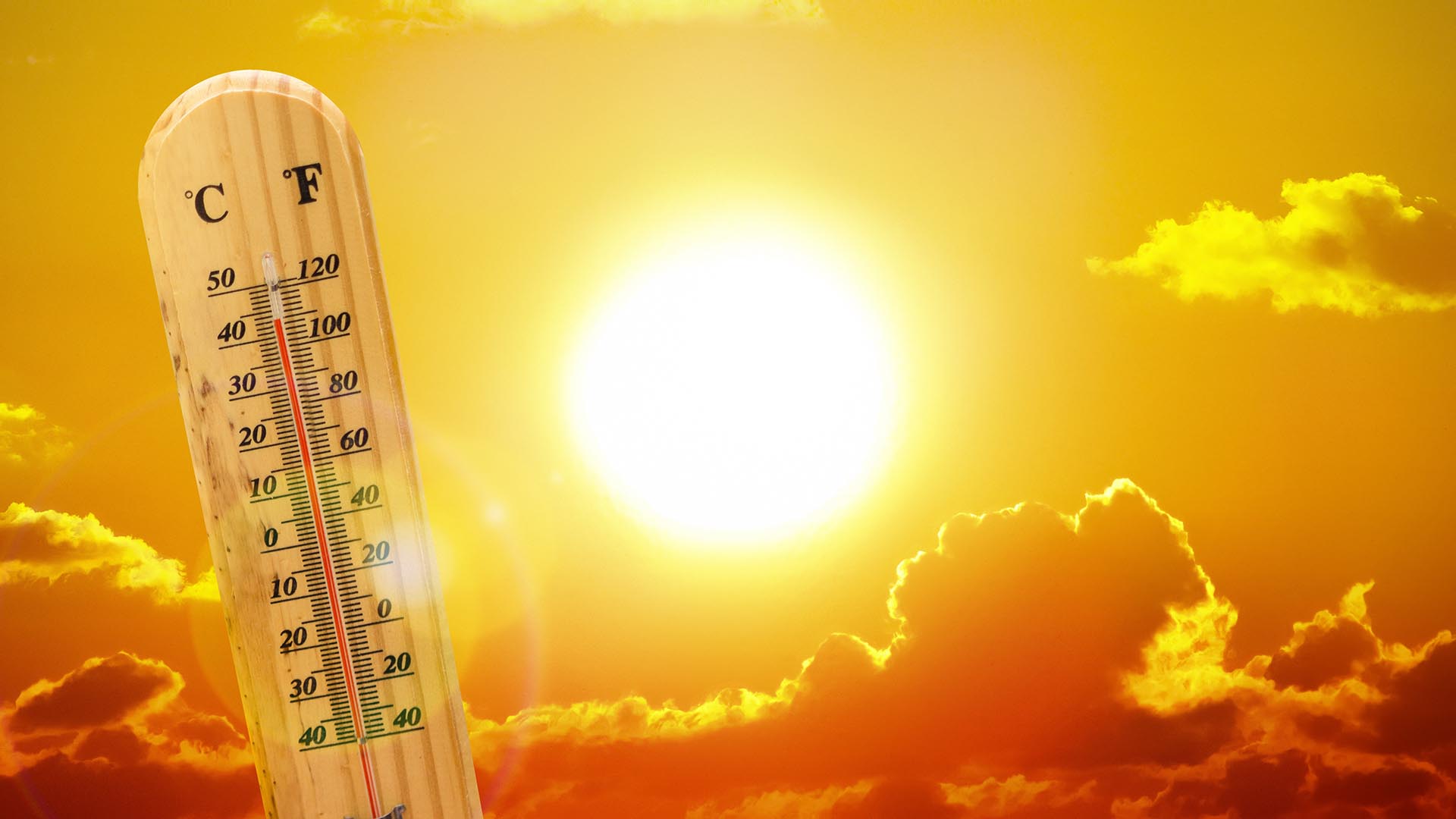 As numerous countries were hit by dangerous heat levels, the U.S. National Centers for Environmental Prediction registered an average global temperature of 17.23 degrees Celsius or 63.01 degrees Fahrenheit — the highest since record-keeping began in 1979.
Many regions throughout the southern United States have faced triple-digit temperatures for weeks, resulting in numerous fatalities. And Keah Schuenemann, Ph.D., professor in the Department of Earth and Atmospheric Sciences at Metropolitan State University of Denver, says we probably haven't yet seen the worst of it.
Should we expect these new temperature records to be broken again in the next few weeks?
We can hypothesize that yes, we'll continue to see global average-temperature records being broken until the current El Niño begins to weaken. And those chances are even greater across the Northern Hemisphere simply because we have more land mass, which heats up faster than the water that dominates the Southern Hemisphere.
However, there are always other factors at play in nature, and one we shouldn't discount is the counterintuitive effect of wildfire smoke. The Canadian wildfire haze that is covering much of America just now also has a blanketing effect and blocks out sunlight, inhibiting solar radiation at the surface.
More than 600 people in the U.S. die from heat-related illnesses every year. Is that number likely to rise over the next decade?
Sadly, I absolutely expect to see increased mortality rates due to heat-related illness in the U.S. during the coming summers. However, there are ways to reduce these stresses. For example: Folks who don't work could embrace the afternoon-siesta tradition, so popular in Europe. And employers in hotter states could move outdoor workers to shifts earlier in the day or just give them time off during extreme heat waves. We also need to look out for those most at risk in hot weather — the unhoused, the elderly, even athletes — to make sure they are staying cool. Remember: Heat is the No. 1 weather-related killer in the world.
The 100-degree-plus heat in the South is not unprecedented, but it did arrive a full month early. What impact will even-longer summers have on the country's infrastructure and environment?
It's one of those vicious cycles, isn't it?  It's too hot, so we run our air conditioning even more, which only adds to the overall problem. I actually live in a town that still uses coal for electricity, so my AC use directly releases carbon dioxide into the atmosphere, making it even hotter outside.
Millions of Americans could soon face an average of 54 days per year with temperatures exceeding 95 degrees. Which stress points in our daily lives might start to buckle first under such circumstances?
It's easy to picture some of the larger-scale natural disasters — drought, massive fires, floods — that we hear about on the news. But on a more subtle level, I think our quality of life is already being diminished due to climate-related circumstances. For example: When we feel compelled to stay inside an air-conditioned building during the summertime because it's so unmanageably hot outside, I'd say that is stressful.
---
RELATED: The case of the disappearing glaciers
---
So you think the rising temperatures are already starting to directly impact people's lives?

I absolutely do, and I can give you a live example. My favorite lake back home has toxic algae blooms this summer, due both to the soaring heat and to human-caused fertilizer runoff. This massive lake, formerly a perfect place to cool off and water-ski during the hottest July days, is now so toxic that it could literally kill pets and is no longer safe for swimming.
Each year, a group of us educators gather at this spot to unwind before another hectic teaching year. But this year, there's nowhere for us to recreate. We're stuck inside, and I think that will gradually start to weigh on our mental health. Oddly enough, in the few weeks before the algae turned toxic, this same region endured weeks of toxic air quality from the Canadian wildfires, so folks couldn't go outside then, either.
You must get tired of this question, but what is the answer here?
Obviously, we need immediate action to reduce carbon emissions and lessen future impacts. But because global warming is here right now and already causing real harm, we also need local governments to start leading climate adaptation efforts to help people live safely in this changed environment we've created.
What kind of things could we do locally at a state level?

Does Denver need more cooling shelters for the elderly and unhoused? Could we use a few swimming pools for the children? Should we mitigate the urban-heat-island effect by digging up some of the giant asphalt parking lots surrounding the Auraria Campus and planting a few trees? Can we finally fix the transportation problems in Denver so we aren't cooking in our own smoggy brown cloud?
The answer to all these questions, and many more like them, is yes — there is so much good work that we could do. But it's 96 degrees outside now, as I speak, and our cool start to the summer along the Front Range is already a distant memory. And frankly, it can be hard to stay optimistic when any climate action always seems to be in perpetual slow motion.